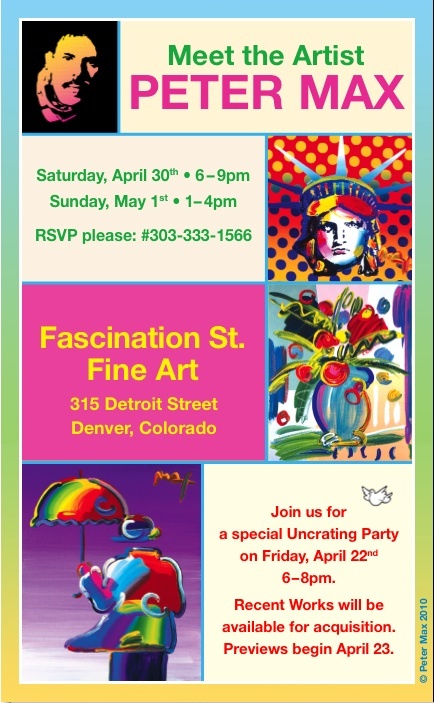 An impressive collection by legendary artist Peter Max will be shown fat Fascination Street Fine Art (315 Detroit Street). This exhibition will be the premier exhibition for Max's newest portraitures of Taylor Swift.
The exhibit runs form April 30 to May 1, from Meet the Artist receptions will take place on Saturday, April 30 (6-9PM) and Sunday, May 1 (1-4PM). For more information, visit

www.fascinationstart.com.

RSVP'S Requested @ 303.333.1566. This is an exhibition with the intent of making sales, but if you don't tell them where you read about it how will they know that you aren't some high roller art collector? FREE.